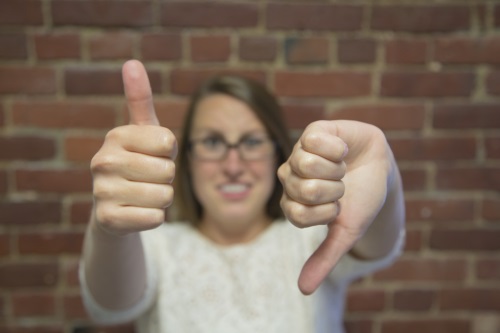 If you are an employer and are familiar with employing young people on Apprenticeship programmes then you might already be aware that 2017 is the year the government have earmarked as a time for all industries to have Trailblazer Apprenticeship Standards in place.
With these changes, could 2017 be the year where Apprenticeships really come into their own and are finally seen as a genuine and dynamic alternative to full time further and higher education? Obviously, that has been the aim for some time but, as I mentioned in the post about National Apprenticeship Week back in early 2016, Apprenticeships were still struggling to shake off negative images:
Lots of young people still see them as second best. Apprenticeships were still not carrying the image as a genuine, viable alternative to university.
Lots of school leavers still don't view Apprenticeships as real jobs – part of this is due to the lower wage – and so don't take up opportunities. The message isn't getting through that specialised training and qualifications (at little or no cost, depending on age) will be so valuable for their future in their trade or profession.
Young people think that if they do an Apprenticeship, they are committed to that career path for the rest of their life.
Trades and professions traditionally seen as being typically male professions are still struggling to attract female applicants to their Apprenticeship programmes.
2017 and the rolling out of Trailblazer Apprenticeships across all trades and professions could be the kickstart to the change in perception that the government is looking for. And this could benefit you as employers, in the process.
A Brief History Of Apprenticeships
And let's keep this brief because the history of Apprenticeships is actually quite a long one, according to this article. Did you know that they have been around since the era of Queen Elizabeth I in the Middle Ages? They were introduced so that people could officially prove they actually knew what they were doing when it came to particular roles; that they had received sufficient training. Well, that still makes sense for 2017 and Apprenticeships, doesn't it?
Industrialisation saw the popularity of Apprenticeships in many trades fall but certain trades continued to attract young people. By the 1960s, 35% of male school leavers were taking up Apprenticeships but by 1990 this figure had dropped considerably. Why? More ease of access for young people into universities? Perhaps going onto to university was pushed more than workplace training in schools and colleges.
Over the centuries, Apprenticeships have changed in content and structure and – arguably at a slower rate – people's perceptions of Apprenticeships have changed, too.
It perhaps doesn't seem too long ago that Apprenticeships were seen as those things that young men did after leaving school. They were 'serving their time,' learning to be electricians, fitters, mechanics, joiners. Trades that were typically seen as 'man jobs' due to their technical nature. Much has been done since then by way of government initiatives to open up Apprenticeships across many trades and professions and the number of young people taking up the work-based training route has increased significantly.
But, there is always room for improvement. After all, the idea of Apprenticeships is so that young people are taught the skills necessary to drive the British economy forward in the future and to continue to close the gap on skills shortages in various sectors. It is hoped that Trailblazer Apprenticeship Standards will address this.
What Are Trailblazer Apprenticeships?
Well, first of all, Trailblazer Apprenticeship Standards are not new. Depending on the industry you work in, you might already be familiar with your Standards that have been approved for delivery. For others, you might be a specialist in a field where the Apprenticeship Standards are not yet ready for delivery. Some industries and professions had their standards approved in 2014.
The academic year 2017-18 is, however, scheduled to be the year that all industries and professions have new Trailblazer Apprenticeship Standards approved for delivery by the government.
3 Million Apprenticeships By 2020
As you might already be aware, the government has set a target of 3 million Apprenticeships by the year 2020. Apprenticeships are all about equipping young people and adults to fill the skills gap in the UK so the quality of these Apprenticeships must be high. Because there will be so many Apprenticeships an Apprenticeship levy will raise the necessary funds. There will also be initiatives in place to get more young people from deprived areas onto Apprenticeship programmes.
Why The Change To Trailblazer Apprenticeship Standards?
Well, there's always room for improvement, isn't there? Obviously, it is hoped the new Trailblazer Apprenticeship Standards will improve the image of Apprenticeships so that more young people and adults view them as a viable alternative to full time study. And colleges will be encouraged to push them more, too.
The current Apprenticeships framework is made up of:
English and Maths (and sometimes ICT) functional skills
Employee Rights & Responsibilities (ERR)
Personal Learning & Thinking Skills
Level 2 (or 3 for Advanced Level) qualification for knowledge and theory
Level 2 (or 3) qualification for vocational skills or practical ability
It was decided that these Apprenticeships were too long and drawn out, they were complicated and involved unnecessary bureaucracy. If this is the case, why keep this framework? If both Apprentices and employers can benefit further by changes, why not go ahead and make the changes?
So, for Apprentices, employers, the future British economy and the skills shortage, it is hoped the Trailblazer Apprenticeship Standards will benefit all of these even further. Whilst the present framework equips young people to Advanced Level and, for some industries and professions, Higher Level, Trailblazer Apprenticeships will allow progress beyond that level. Indeed, some Trailblazer Apprenticeships in certain professions will be stretched as far as Level 7 and this should, in theory, lead to a more highly skilled and knowledgeable workforce for the future.
Trailblazer Apprenticeship Standards Are Employer-Led
The Apprenticeship Standards that are coming into place have been discussed and arranged by both employers and professional bodies (where these exist) within particular industries. These are the people who have a solid understanding of where skills gaps are not being filled and also of how best to equip Apprentices with both the knowledge and skills to succeed in their field. The Trailblazer group is a cross section of employers – including some from SMEs – who are representative of their industry.
Rather than filling page after page, the new Apprenticeship Standards must be a short, easy to understand framework; just two sides of A4 paper in fact. A series of points about what the Apprentice will specifically learn and how this will be assessed. Decisions will also be made about what, if any, previous qualifications will be necessary to be awarded a place on a Trailblazer Apprenticeship programme.
Whilst all Trailblazer Apprenticeships will differ in length, depending on the industry, as well as the concise layout of the Apprenticeship Standards, all Trailblazers will have the following in common:
Minimum requirements for Maths and English (and, where necessary, ICT) will still feature as part of the Trailblazer Apprenticeship Standards.
Trailblazer Apprenticeship Standards must clearly state the knowledge, skills and behaviours that the Apprentice will be able to demonstrate so that they can carry out their trade or profession competently with different employers and in different environments.
The Apprentice will spend at least one fifth of the Trailblazer Apprenticeship programme in the classroom environment with the rest of it being on the job training and learning.
If there is a professional body attached to a particular trade or profession, the Trailblazer Apprenticeship Standards must stretch the Apprentice as far as being qualified and eligible to register with the relevant body.
What Happens If I Want To Employ An Apprentice, Now?
I've written in the past about how employers can benefit by investing some time and effort in young people by taking them on as Apprentices. As an employer, you might already have one or more Apprentices working for your company and learning a trade or profession and that can continue.
If you are thinking about hiring more young people onto Apprenticeship programmes within your company imminently, first of all, you can find out if there is a relevant Trailblazer Apprenticeship Standard that is ready for delivery. If that is the case, you can take on new Apprentices and they can begin their training with you using the new standards. If you find there is no current Trailblazer Apprenticeship Standard for your profession – or if it is labelled as not yet ready for delivery – then you can still use the current Apprenticeship framework. Eventually, there will be a crossover period where your Apprentices will move over to the new Apprenticeship Standards as they are rolled out.
As an employer, if you are not sure where your trade or profession is up to with the new Trailblazer Apprenticeship Standards, you can download this government PDF which lists all those occupations that have been approved so far.
Trailblazer Apprenticeship Standards – Potential Benefits For Employers
For many trades and professions, Trailblazer Apprenticeship Standards are brand new and it will be at least a year or two before we can start to assess any immediate benefits to employers and, indeed, the Apprentices themselves. As for the benefit to the British economy and closing the skills gaps that exist at the moment, it may be some time before we can start to dissect results to see if the new Apprenticeship Standards are doing what it was hoped they would do.
However, some industries and professions have been taking on Apprentices using their relevant Trailblazer Apprenticeship Standards and some have cited benefits. Some employers believe the new Standards are attracting more young people to apply for positions and their industries are therefore benefitting from more diversity in the workplace.
Because the Trailblazer Apprenticeship Standards are employer led, the Apprentice is learning more relevant and specific skills related to their profession. The knowledge gained and skills developed are right up to date and are exactly what the Apprentice needs to move forward in the future – thus moving the industry forward.
Are you an employer who is already employing Apprentices using the Trailblazer Apprenticeship Standards? What benefits have you noticed?
Advertise Your Apprenticeships With E4S
Have you got Apprenticeship vacancies at your company, whether with the new Trailblazer Apprenticeship Standards or within the current framework? E4S attracts many young Apprenticeship seekers looking for meaningful employment so why not place an ad on the site?